Back to News
Community · Jan 31st, 2023
1st Source Foundation Donates $20,000 to Support Financial Literacy Programming for Local Families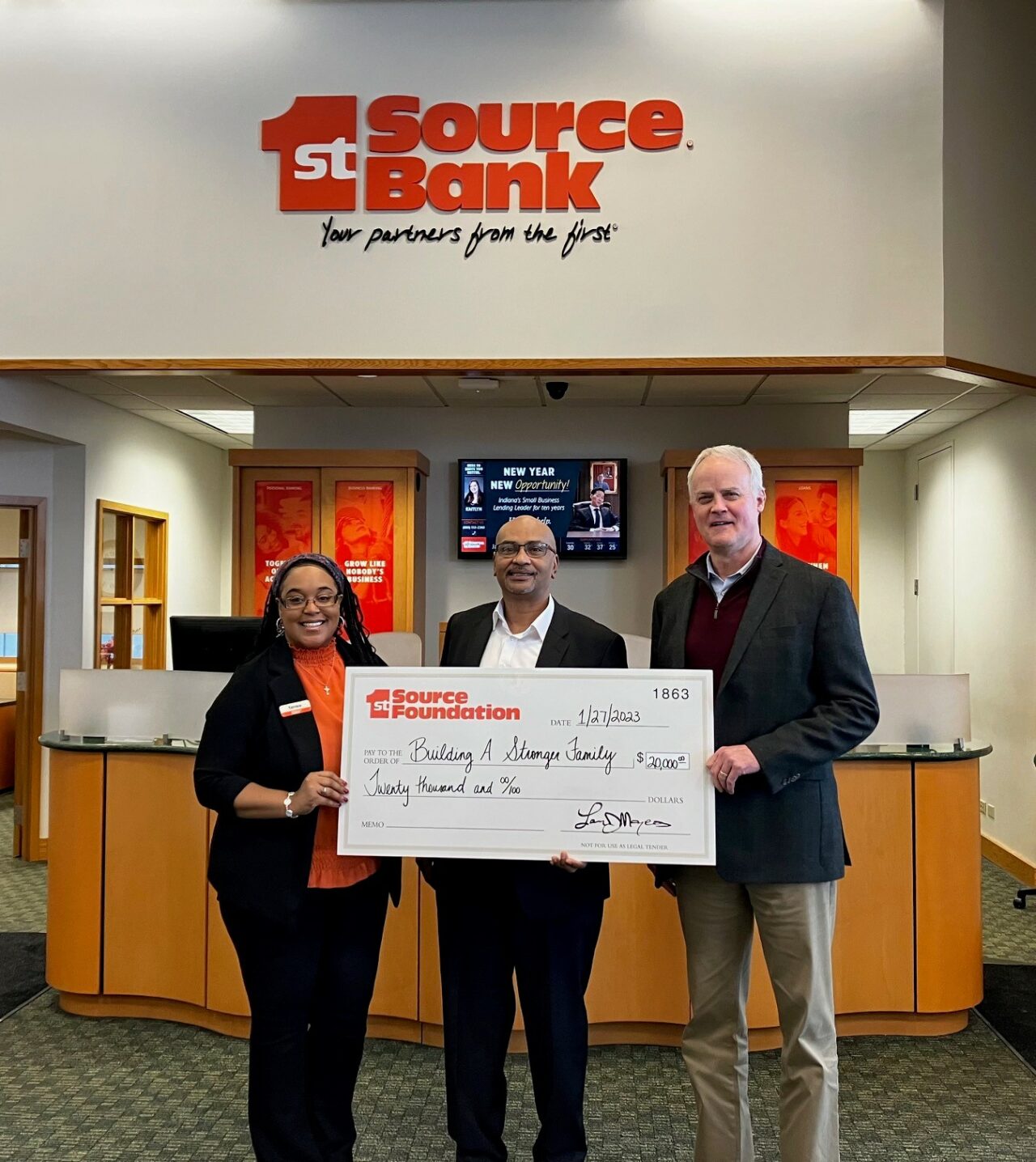 The 1st Source Foundation recently donated $20,000 in grant funding to support Building a Stronger Family's financial literacy program, which is aimed to help local youth learn the tools for financial stability and planning for the future.
"Financial literacy is a vital component of individual success and the success of our communities," says Larry Mayers, Fort Wayne Region President for 1st Source Bank. "The programming Building a Stronger Family is providing to young people is laying the foundation for a strong financial future for these families, and we couldn't be happier to support this organization and the great mission-driven work they do for the future success of these kids and our community."
"To watch our vision of a Financial Literacy initiative come to fruition is truly humbling. I created a program designed to help our youth become financially successful and now we have two of our very own youth from the first session leading the next group of students through our program – Paying It Forward. We are beyond grateful to 1st Source Foundation for not only believing in our vision but becoming a partner in serving our community. We look forward to touching even more lives this year through this partnership," states Jonathon Wattley, Executive Director of Building a Stronger Family.
The program takes place over 12 weeks, with the first six weeks focused on the basics of budgeting and personal finance, followed by six weeks focused on investing and digging deeper into account budgeting.
1st Source Corporation, parent company of 1st Source Bank, has assets of $8.3 billion and is the largest locally controlled financial institution headquartered in the northern Indiana-southwestern Michigan area. The Corporation includes 79 banking centers, 19 1st Source Bank Specialty Finance Group locations nationwide, nine Trust and Wealth Advisory Services locations and 10 1st Source Insurance offices. For 160 years, 1st Source has been committed to our mission of helping our clients achieve security, build wealth, and realize their dreams. For more information, visit https://www.1stsource.com/.