Why join us at 1st Source Bank?
Our team is made up of people who truly care about serving customers and giving back to the communities in which they live and work. We offer opportunities for advancement and empower you to continue developing professionally and personally.
Find Your Opportunity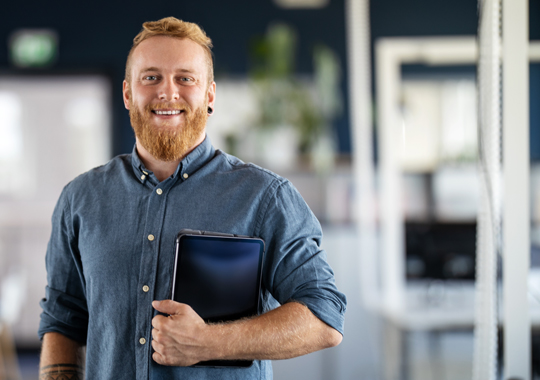 Diversity
We see diversity of race, ethnicity, backgrounds, perspectives and experiences as a strength. It is important for all people to be heard and supported, and to see themselves in others around them. The more we embrace one another for who we are, the more positive and impactful our culture will be!
Service
Whether it be service to our clients, one another or our communities, service is vital to what we do. We believe it's an attitude and a practice, and we look for candidates who model and value both.
Community Leadership
Servant leadership is among the values that define how we do business. 1st Source is active in the community and supports groups, events and causes of all kinds across our footprint. We also encourage our team members to do the same, and to utilize their time, talent and treasure to support the causes they are passionate about.
Americans with Disabilities Act
Applicants who qualify under the Americans with Disabilities Act, as amended, must be eligible for a reasonable accommodation in the 1st Source Bank application and selection processes.
A request for accommodation will not affect your opportunities for employment with 1st Source Bank.
Arrangements can be made if you have a disability that requires accommodation for completing an application form, interviewing or another part of the employment process.
If you require accommodation in completing an application through our online system, please call (574) 235-2173 or send an email to [email protected].
You will need to provide your name, a phone number, email address, or other means of contacting you, and a brief description of the nature of the requested accommodation. 1st Source Bank will be in contact with you to discuss your request.
Please note that this phone line and email address are not to be used for checking on the status of an already submitted application.
One of 500 companies with over 1,000 employees that received the most recommendations by survey respondents.
(2021-2023) One of 500 companies with over 1,000 employees that received the most recommendations by survey respondents.
One of 10 companies headquartered in Indiana to make the list.
For more information, contact Human Resources at
1st Source Bank is an Equal Opportunity Employer – Minority/Female/Disabled/Veterans
UMR, a UnitedHealthcare Company, creates and publishes the Machine-Readable Files on behalf of 1st Source Corporation. To link to the Machine-Readable Files, please click here.
Learn more about our benefits