Back to News
Press Release · Jun 15th, 2010
1st Source to Host Grand Reopening of South Bend Banking Center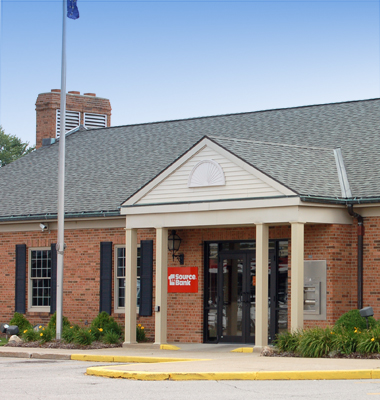 South Bend, IN – 1st Source Bank announces the official grand reopening of its Maple Lane Banking Center located at 2230 South Bend Avenue.  The grand reopening and ribbon cutting will take place on Friday, June 18 at 11 a.m.
The celebration marks the end of an extensive renovation project that has transformed the entire interior of the banking center. Gone are the traditional teller walls, which have been replaced with side-by-side banking to allow a more personal and connected banking experience. Clients will now be able to see exactly what the teller sees during their transaction. The banking center also includes a customer convenience center with a fax machine, shredder and two internet-connected computers as well as a children's play area.
"I am excited for our clients to experience this new way of banking at 1st Source," said Ryan Hahn, Banking Center Manager. "With the added conveniences, I think they are really going to like it."
1st Source will also present St. Vincent de Paul with a $500 donation to celebrate the grand reopening.
1st Source Corporation, parent company of 1st Source Bank, has assets of $4.54 billion and is the largest locally controlled financial institution headquartered in the northern Indiana-southwestern Michigan area. The Corporation includes over 75 banking centers in 17 counties, 23 1st Source Bank Specialty Finance Group locations nationwide, seven Trust and Wealth Management locations and seven 1st Source Insurance offices. 1st Source common stock is traded on the NASDAQ Global Select Market under "SRCE" and appears in the National Market System tables in many daily newspapers under the code name "1st Src." Since 1863, 1st Source has been committed to the success of the communities it serves.
Media Contact: Angie Dvorak, (574) 235-2000
###