Back to News
Investor Relations · Apr 29th, 2020
1st Source Performance Earns Inclusion in the KBW Bank Honor Roll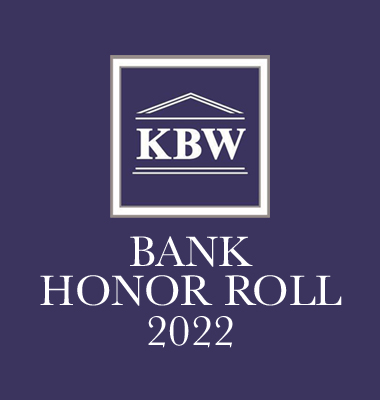 Keefe, Bruyette & Woods, Inc. (KBW) recently announced the yearly Bank Honor Roll, a list of banking institutions that have had 10 consecutive years of increased earnings per share. 1st Source (SRCE) is among the 15 banks in the nation included in the Bank Honor Roll this year, with roughly 375 banking institutions having been analyzed in consideration for the list. This marks the second consecutive year 1st Source has been included among those honored. To be considered for this recognition, banks must be publicly traded institutions with more than $500 million in total assets.
"Receiving this recognition for the second year in a row is a great honor, and it's a welcome confirmation that our focus on the long-term has been successful," states Christopher Murphy III, Chairman and CEO of 1st Source Bank. "It is a focus on quality earnings, investing for the future, building a strong balance sheet, capital, and reserves that earned this recognition and allows us to continue to meet the challenge that COVID-19 presents. That is why we are able to continue to meet the needs of our clients and our communities today."
In announcing the list Thomas B. Michaud, KBW President and CEO stated: "In addition to the personal and global health implications from the COVID-19 pandemic, we are presently within a historic period, confronted with the economic uncertainties resulting from governmental lockdowns to reduce the spread of the coronavirus. This has put the spotlight on premier banking institutions with a proven track record to withstand economic downturns as well as the ability to deliver above-average growth during periods of economic turmoil. Our KBW Bank Honor Roll highlights those institutions that are the pillars of consistent earnings per share growth and that have provided not only stability to the industry and their customers, but also outsized returns for their shareholders."
KBW is a Stifel company. Over the years, KBW has established itself as a leading independent authority in the banking, insurance, brokerage, asset management, mortgage banking and specialty finance sectors.