Back to News
Community · Sep 6th, 2023
1st Source Foundation Grants $10,000 to Support Pathfinder Services Group Home Project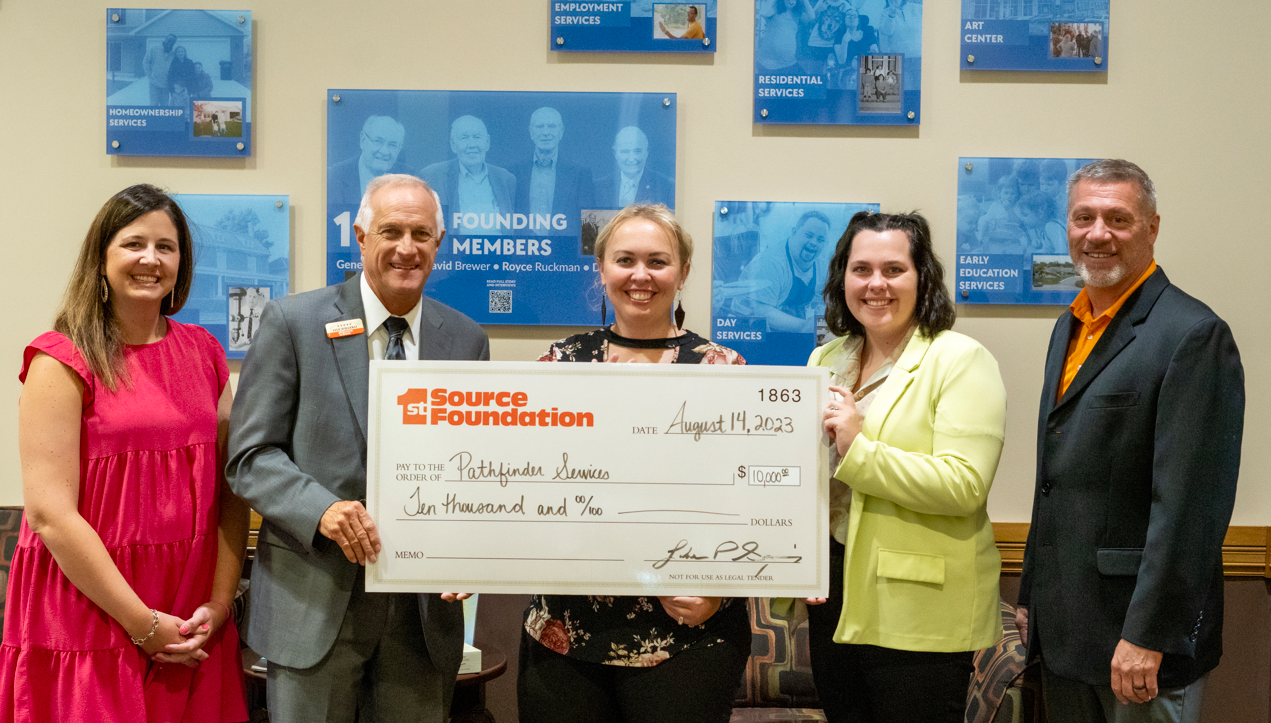 South Bend, Ind. (August 30, 2023) – The 1st Source Foundation recently awarded Pathfinder Services a $10,000 grant to support the replacement of a deteriorating group home with two newly constructed houses for people with disabilities.
"Pathfinder Services is an invaluable resource to our community, as they provide support for people with developmental, physical, social, or economic challenges," states Luke Squires, Fort Wayne Region President with 1st Source Bank. "1st Source stands by their commitment to ensuring that people of all abilities have the opportunity to live their best life, and we know this grant from the 1st Source Foundation will aid in that mission."
"The 1st Source Foundation understands the importance of supporting the community," Aubrey Eastway, Chief Development & Marketing Officer for Pathfinder Services shares. "A stronger thriving community supports each other, and their support will help us make it possible for individuals with higher medical needs to be safe, comfortable, and more independent in their homes. Thank you, 1st Source Foundation, for your continued support to the fullest!"
The proposed design calls for two four-bedroom homes, with adaptive and assistive technology, all of which will provide privacy, autonomy and safety for the residents.
1st Source Corporation, parent company of 1st Source Bank, has assets of $8.4 billion and is the largest locally controlled financial institution headquartered in the northern Indiana-southwestern Michigan area. The Corporation includes 79 banking centers, 18 1st Source Bank Specialty Finance Group locations nationwide, nine Trust and Wealth Advisory Services locations and 10 1st Source Insurance offices. For 160 years, 1st Source has been committed to our mission of helping our clients achieve security, build wealth and realize their dreams.