Back to News
Investor Relations · May 21st, 2019
1st Source Corporation Included in the 2019 KBW Bank Honor Roll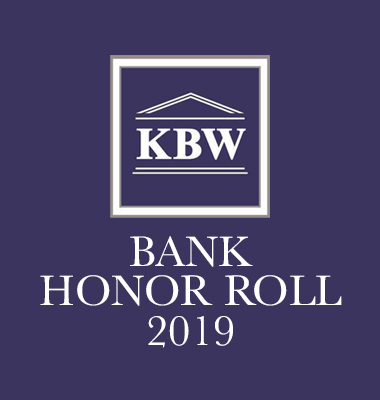 Keefe, Bruyette & Woods, Inc. (KBW) each year announces a list of banking institutions that have had 10 consecutive years of increased earnings per share. This year's list is those banks which have done so since the 2009 financial crisis. 1st Source (SRCE) is among the 18 banks in the nation included in the Bank Honor Roll this year, with roughly 375 banking institutions having been analyzed in consideration for the list. To be considered for this recognition, banks must be publicly traded institutions with more than $500 million in total assets.
"It truly is an honor to be a part of the KBW Bank Honor Roll," states Christopher J. Murphy III, Chairman and CEO of 1st Source Bank. "For the last 156 years, 1st Source has been built upon strong, steady practices, and our mission has always included keeping our clients' best interest in mind for the long-term. Being named among the 18 institutions in our industry that have proven their strength since such a tumultuous time for our country is a welcome confirmation that we have done just that. And we will continue to do so in the future."
KBW is a Stifel company. Over the years, KBW has established itself as a leading independent authority in the banking, insurance, brokerage, asset management, mortgage banking and specialty finance sectors.