Back to News
Press Release · Jan 19th, 2021
1st Source Bank Now Submitting Paycheck Protection Program Applications to Small Business Administration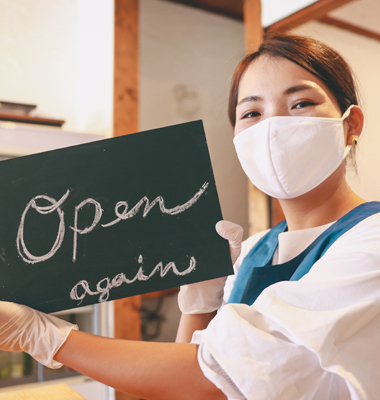 As of today, 1st Source Bank is able to accept and submit applications for the latest round of Paycheck Protection Program (PPP) loans to the Small Business Administration (SBA). By utilizing the PPP loan program made available through the Coronavirus Response and Relief Supplemental Appropriations Act, 1st Source Bank is prepared to help small businesses remain viable throughout the COVID-19 pandemic.
"This pandemic has been a challenging time for millions of people, including those who own and are employed by small businesses," says Larry Mayers, Business Banking Group Head at 1st Source Bank. "In 2020, the Paycheck Protection Program helped keep many doors open and many people working, however additional relief is needed, and quickly, to keep them going. We are committed to the small businesses in our community and plan to do all we can to ensure our neighbors stay employed and the businesses they work for remain viable."
"Our bankers are poised and ready to begin accepting and submitting applications for PPP dollars for small businesses across our community, and will work tirelessly to do so," says Andrea Short, President and Chief Financial Officer of 1st Source Bank. "In addition, we plan to focus as much as possible on women-owned and minority-owned businesses as well as non-profits this time around, as data shows they were underserved nationally during last year's PPP efforts. We want to be sure their financial needs are met so that they can continue the important work they do."
In 2020, 1st Source Bank was able to assist over 3,500 businesses with their Paycheck Protection Program loans, bringing more than $590 million of funding to our area.
Small business owners affected by the COVID-19 pandemic – including sole proprietors and independent contractors – are encouraged to reach out to 1st Source Bank for assistance.