Back to News
Press Release · Jul 17th, 2020
1st Source Bank Announces the Promotion of Ron Zeltwanger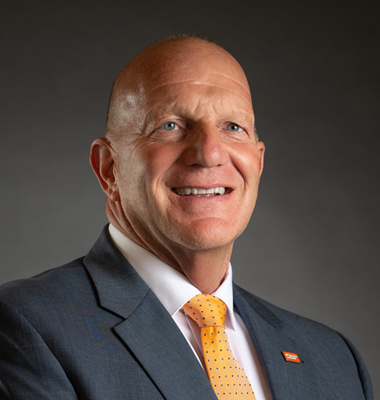 1st Source Bank is pleased to announce the promotion of Ron Zeltwanger, SVP, Community Banking Group Head. Zeltwanger will oversee all retail banking services and personnel. He will have all the Regional Presidents, banking centers, and Consumer Lending and Mortgage sales units reporting to him. His background and experience as a Regional President, as the first head of our Lean initiative, and more recently leading the Bank's branch and consumer banking efforts across all markets makes him uniquely qualified for this expanded role.
Zeltwanger joined the 1st Source Bank team in 2001 and has served in many roles across several of our markets during his tenure. Most recently, he has served as SVP, Community and Electronic Banking with responsibility for growing community banking across the regions and developing consumer electronic products. He joined the Bank's Strategic Deployment Committee in 2018, chairs the Retail Information Technology Business Planning Team, is a member of the Deposit and Loan Pricing Committees, the Bank's Asset and Liability Committee and Chairs the Bank's CRA/Fair Lending Committee.
Zeltwanger holds a BS degree from Purdue University and an MBA from the University of Notre Dame, and he also attended The Wisconsin Graduate School of Banking. He serves on the Board and is Treasurer of the St. Joseph County Hotel-Motel Tax Board, Bremen Development Corp. and the 1st Source Foundation.
This promotion is part of a strategic effort to provide continued strong leadership to 1st Source and to prepare for smooth transitions of responsibility and authority among the larger 1st Source team in the future. The purpose of these is to enhance our position as a Community Bank with a strong client focus and local leadership who strongly live our values and who have the authority and responsibility to serve clients well and grow the Bank.