Back to News
Press Release · Mar 22nd, 2020
1st Source Bank Announces Appointment-Only Banking Center Lobby Visits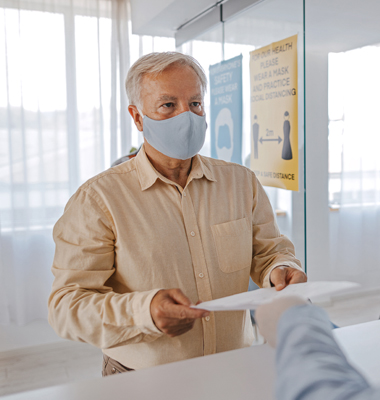 As an essential business to our communities, 1st Source Bank will continue to serve our clients to the best of our ability while ensuring their health and safety, and that of our staff members and their families. It is with this in mind, while heeding the advice of state and local officials, 1st Source Bank will be limiting visits to the lobby of our banking centers to appointment-only until further notice. Morning appointments will be prioritized for our elderly clients and those at high-risk for severe illness (lung disease, heart disease, diabetes). All banking centers located inside a Martin's Super Market store or on a local college campus will temporarily close, however, ATMs at those locations will remain available.
Drive-up teller lanes and ATMs at our locations will remain open, and we encourage our clients to utilize these features, as well as our digital banking offerings and customer service phone lines.
"These are unprecedented times, and 1st Source is committed to serving our clients with their essential financial needs," stated Christopher Murphy III, CEO of 1st Source Bank. "As the circumstances surrounding COVID-19 evolve, so will our approach to being there for our clients. We have been in service to our communities since 1863, and have seen plagues, depressions, recessions and many other crises. We have remained a trusted local banking partner through it all, and we will be here to serve our clients and communities now and into the future."
1st Source Bank leadership will continue to closely monitor the latest reports on COVID-19 and evaluate additional measures as needed. We will communicate those measures as they develop.
1st Source Bank is committed to helping our clients with their financial needs, especially in this time of uncertainty. We can be reached at (800) 513-2360 or (574) 235-2000. Click here to find the banking center closest to you to schedule an appointment.